Fresh Aire

Ceilidh / Barn Dance Band

Based in the South West
We regularly entertain ceilidh dancers in the South West with our Jigs, Reels and Airs.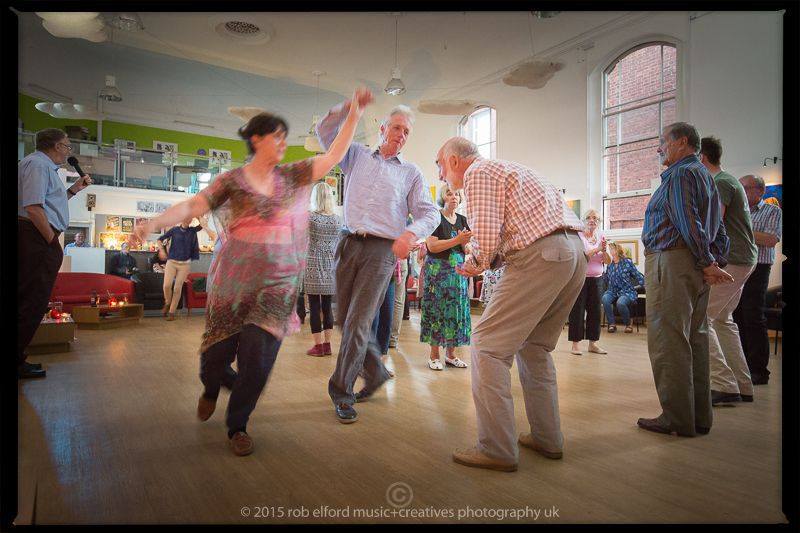 For Fundraisers and Events
Hire us and sell tickets, it's a great way to raise money for your club, society or charity.
For Weddings and Parties
Ceilidhs are a great way to have fun at your wedding or party. We play for sets of simple dances making it fun and easy for all.
The Band
For an event we typically play through about 20 tunes. They are all bright with a strong rhythm and easy to dance along to. Some guests prefer to sit and listen and we always play a different tune for each dance.
Aire: Down by the Sally Garden
Reel: Sally Gardens
The Dancing
Ceilidh dancing is a great deal of fun, energetic and a wonderful way to get your party guests socialising. We've hundreds of dances to hand, all simple to learn and satisfying to dance.
Reels: Bank of Ireland and The Reconciliation
The Caller
For every ceilidh we include a caller who acts as the MC for your evening. They teach the dances, help everyone feel at ease and ensure everyone can enjoy the music and dancing.
Jig: Jodie's Swivel